The Church building is closed until July 1st.
Worship will be live-streamed during this time at 10am, and can be viewed on Facebook or YouTube.
Zion UCC Tonawanda, YouTube
The Pantry is open for emergencies. Call the church and leave a voicemail if you have immediate need. 836-6220.
Be blessed and stay healthy!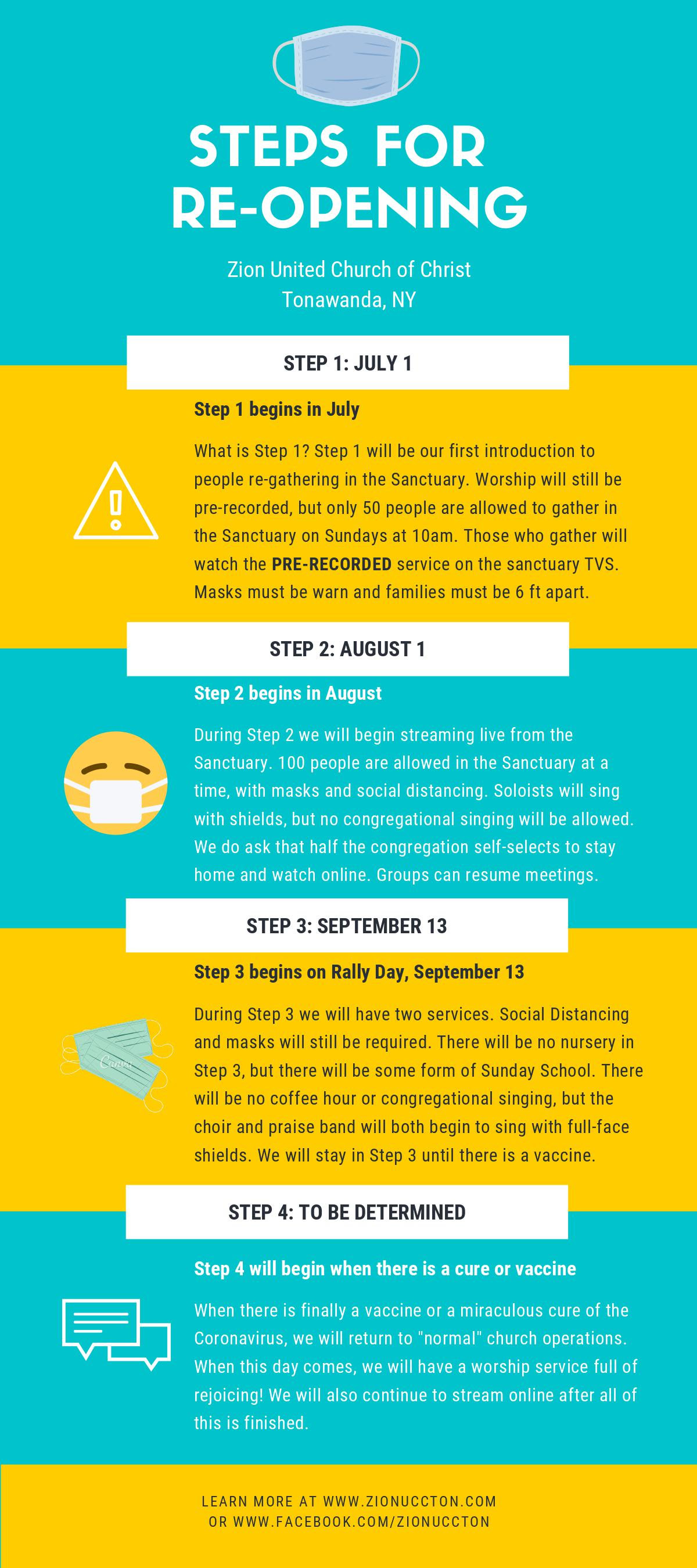 We are a Christ-centered, inclusive community of faith, devoted to following Jesus, sharing the Gospel, and welcoming all.
Worship with us on Sundays!
We have two Sunday services during the School Year:
During the pandemic, worship will be livestreamed at 10am.
9am Contemporary Worship & Sunday School
10:30am Traditional Worship
Summer Worship 9:30am
Check the
calendar
for all worship times.
Mar 29, 2020

A God Who Restores

Mar 9, 2020

Born From Above

Mar 3, 2020

Temptation: What really matters

Feb 23, 2020

40 Days with God

Feb 16, 2020

Easier Said Than Done

Feb 10, 2020

Salt and Light

Feb 4, 2020

What Should I do?

Jan 19, 2020

Is this the water that saves?

Jan 12, 2020

The One We've Been Waiting For

Jan 5, 2020

God Made Known
Zion United Church of Christ 15 Koenig Circle Tonawanda, NY 14150
www.zionuccton.com 716-836-6220